Edward R. Lebb
Specializing Family Law - Divorce, Custody and Paternity Issues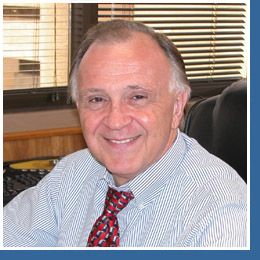 Edward Lebb received his B.A. degree in political science from the University of California at Berkeley in 1966 and a J.D. from its law school, Boalt Hall, in 1969 where he was chair of the Moot Court Program. He became a member of the California bar, and then moved to Hawai੮ 1969 as a VISTA volunteer attorney for the Legal Aid Society of HawaiAdmitted to the Hawaii bar in 1970, Mr. Lebb began his legal career in Honolulu as a Deputy Public Defender. He entered private practice in 1972.
Mr. Lebb is a past president of the Legal Aid Society of Hawaii and has served as a member of the Hawaii Council on Crime and Delinquency, the Hawaiӵpreme Court Committee on Penal Revision and the Hawai͊ State Bar Association Committee on "Cameras in the Courtroom." He was Chair of the State Bank Examiner's Advisory Committee, initial drafter of the 1993 Hawaiïde of Financial Institutions and is an arbitrator on the First Circuit Court Annexed Arbitration Program. He is a past Chair of the Family Law Section of the HawaiӴate Bar Association and a member of its Board of Directors. Mr. Lebb is listed in Best Lawyers in America and presently serves on the Hawaiʵdiciary's Permanent Committee on the Family Court Rules and as a Volunteer Settlement Master for the First Circuit Hawaiơmily Court.

Mr. Lebb participated in the following reported cases before the Hawai'i and Federal appellate courts:

Many table friends, bought Daytona or other such chronometer simply do not know its usage. In fact, very simple, to

replica watches

find a distance of 1,000 meters of the road. When the object from a starting time to

uk replica watches

start timing function, when the object over the finish line when the pause, when the central big second hand on the dial indicates the time is the time of movement of objects, and in the

replica watches

outer ring indicates the average speed of the object. The maximum speed up to 400 km per hour.
Rodrigues v. Rodrigues, 7 Haw.App. 102 (1987)
Doe v. Roe, 6 Haw.App. 629 (1987)
Doe v. Roe, 5 Haw.App. 610 (1985)
State v. Huelsman, 60 Haw. 308 (1979)
60 Haw. 677 (1978)
56 Haw. 640 (1976)
State v. Davis, 60 Haw. 100 (1978)
Redfearn v. Kuhia, 53 Haw. 378 (1972)
Abramson v. University of Hawai젵94 F.2d 202 (9th Cir. 1979)
EDWARD LEBB can be contacted by e-mail:
lebb@lebblaw.com
---
[Home] [Edward Lebb] [Paula Nakata] [Contact Us] [Links]
Copyright © Law Offices of Edward R. Lebb, LLLC